Framing Style for Sue Howells Artwork
These are the standard default frames used for our collection of Sue Howells prints and original paintings. The overall theme is light and fresh, a combination that suits the style of the images well. Both original paintings and Limited Edition prints use the same white frame moulding with a very light cream double mount. The small open edition prints use a frame that is the same in style and colour but just narrower in profile to be in correct proportion to the prints. This means you can mix originals, Limited Editions and open editions in the same display and still have a unified style.

This is our most popular framing option, however it will not suit everybody's tastes and décor. If you would like something different we can offer a wide range of alternatives, mostly at the same price. Just get in touch with your requirements - we can send photos of different frame mouldings or mounts for you to choose from.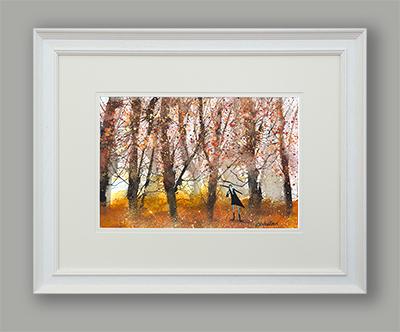 Original Painting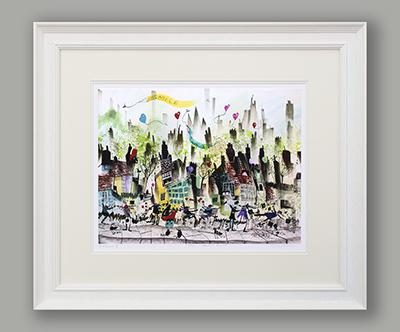 Limited Edition Print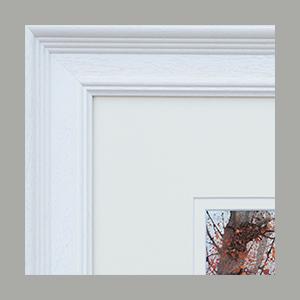 Originals and Limited Edition - corner detail of frame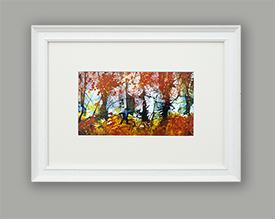 Open Edition Print