Sue Howells Artist
Sue Howells is one of the most collected artists in the UK today. Entirely self taught, Sue has developed an instantly recognisable and unique style through which she creates her light hearted and witty snapshots of every day life.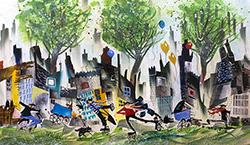 Known for her interpretation of landscapes and buildings Sue has developed a bold and vivid style to express her view of the world and bring perspective to her paintings. Sue works mainly in watercolours but loves to experiment with other media.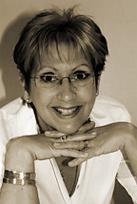 Charismatic figures bustle through her paintings creating an endearing narrative that draws you in. Sue's ability to create stunning depth by simply hinting at the form of figures and buildings enables you to feel as if you could step into each piece. The colours she uses take on a wide range of hues when she adds light and dark, giving a translucent quality coupled with brush texture and an ability to use contrasting colour to excellent effect.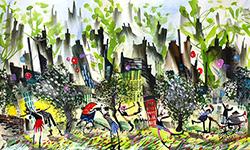 Sue exhibits regularly at the Royal Institute of Painters, Mall Gallery, London and the Women's Society of Artists, Westminster Gallery, London. Added to a catalogue of successful solo exhibitions it is no surprise that Sue has acquired a number of prestigious awards. Having previously being awarded The Fine Art Trade Guilds Best Selling Living Artist speaks volumes for the overwhelming popularity of her work.