Landscape Artwork Frames
Shown below is the standard default frame used for our collection of landscape prints. The frame moulding has a silver base with gilt highlights - a style chosen that will work well with both modern and traditional room décors. With double mounts in a light cream, the overall theme is light and fresh, a combination that suits the style of the images well. It is the default choice for framing landscape prints by Gillian McDonald, Rex Preston, Stephen Brown, Robin Smith and David Dipnall.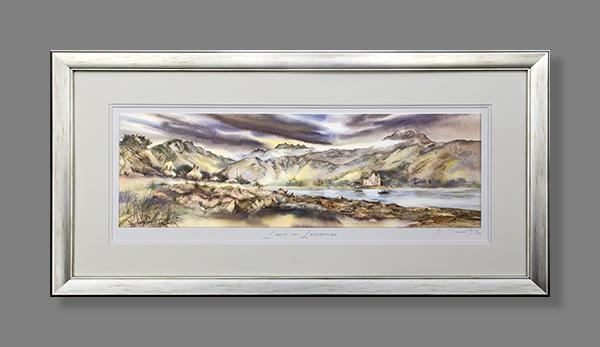 This is our most popular framing option, however it will not suit everybody's tastes and décor. If you would like something different we can offer a wide range of alternatives, mostly at the same price. Just get in touch with your requirements - we can send photos of different frame mouldings or mounts for you to choose from.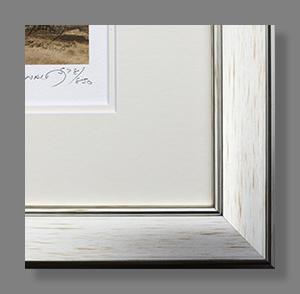 Corner detail of frame.